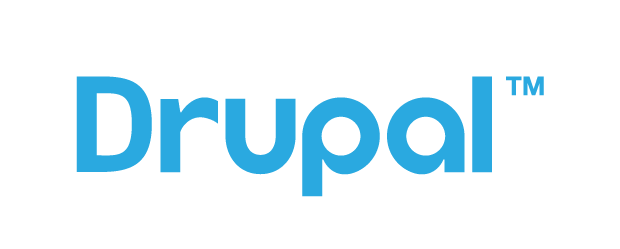 Drupal is a unique Content Management System with a broader range of configuration and customization options than other popular CMSs. Website owners who want top security, the ability to customize every aspect of a website, and a stable platform will be pleased with the newest release of the Drupal CMS. If you're running a website on the Drupal platform it's important to get Drupal-optimized hosting to avoid compatibility issues and improve your site's SEO. Check out these top Drupal hosting companies for 2018 to find the best home for your next Drupal website.
1. Platform.sh
Platform.sh is a hosting service that was built specifically for the Drupal CMS. With this web host you will be able to install Drupal with just a couple clicks of your mouse. Platform.sh offers a free trial for Drupal users and has hosting plans starting at $10 per month and ranging up to $12,000 per year for enterprise-level hosting.
2. BlueHost
BlueHost is one of the leading web hosts on the market today and has a special hosting plan for Drupal users. If you use BlueHost's Drupal hosting you'll have access to a one-click Drupal installer, 24/7 support for Drupal CMS issues, and a fast fiber-based network on which to store your Drupal website.
3. GreenGeeks
GreenGeeks is a Featured Supporter of the Drupal CMS and offers discounted pricing for Drupal users. This green web host utilizes cutting-edge energy-saving network devices to help you run your website on an efficient server environment. The GreenGeeks Drupal website hosting plan offers a one-click Drupal installer, real-time security scanning, and dozens of other Drupal-specific features.
4. 1HYPERLINK "https://www.1and1.com/drupal-hosting?"&HYPERLINK "https://www.1and1.com/drupal-hosting?"1
1&1 is a popular Drupal web host and is partnered with the CMS to give users easy and secure hosting for any Drupal website or blog. This leading web host has plan starting at $7.99 per month with an even lower introductory-pricing offer. On 1&1's Basic Drupal plan you are allowed to run one website with up to 500 email addresses.
5. Rackspace
Rackspace offers cloud hosting web storage built with Drupal in mind. Rackspace is geared toward larger websites and enterprise web hosting needs so their plans start at $128 per month but the offerings this company has are impressive to say the least. Rackspace Drupal website hosting accounts start with virtual machines running off of 1 GB of RAM, one-click CMS installers, 5 GB of space, root server access and full Drupal module support. You can use your Rackspace account for unlimited domains and the cloud servers are fully managed so you don't have to worry about security issues or software updates.
6. GlowHost
GlowHost is one of the best Drupal hosts in 2018. This company offers Drupal-optimized server setups with a focus on SEO and security. GlowHost even has a data transfer service to get your website moved in from your previous host. The hosting plans at GlowHost start at $4.95 per month and come with unlimited resources for a single domain.
7. I/O Zoom
I/O Zoom is a partnered with Drupal to provide fast and secure Drupal website hosting for any type of Drupal site. This innovative web host claims 100 percent uptime, free protection from DDoS attacks, and free help when it comes time to transfer a website from your old host. This is a great choice if you want cloud hosting for your Drupal website. The cloud-based VPS hosting from I/O Zoom starts at $5 per month for a single domain.
8. Contegix
The Contegix Drupal website hosting plans have a lot to offer. You will find 24/7 support and full SSH root access through the advanced hosting plans at this company which is an official premium hosting supporter of the Drupal development project. This host provides unlimited storage space and bandwidth for Drupal websites and has a reputation for security and great customer service.
9. Acquia
If you want to store your Drupal website on the cloud then you should check out Acquia's Drupal website hosting plans. This cloud-based hosting provider has over 100 server locations worldwide so you don't have to worry about your website loading slowly in various geographical regions. This host also allows you to store web apps like those powered with JavaScript and other Drupal-related projects.
10. A2 Hosting
A2 Hosting is one of the best options for hosting your next Drupal website. This leading host has Drupal website hosting plans starting at $3.92 per month after a promo-code discount displayed on their front page. A2 Hosting allows for one website with up to 5 databases on their most economic hosting plan.
These are the best Drupal website hosting companies on the market in 2018. Any of these popular web hosts would make the perfect place to store your next Drupal website. Determine which factors and benefits are most important to you, such as real-time security, unlimited storage space, or SEO-friendly server configuration to chose the next home of your Drupal website.