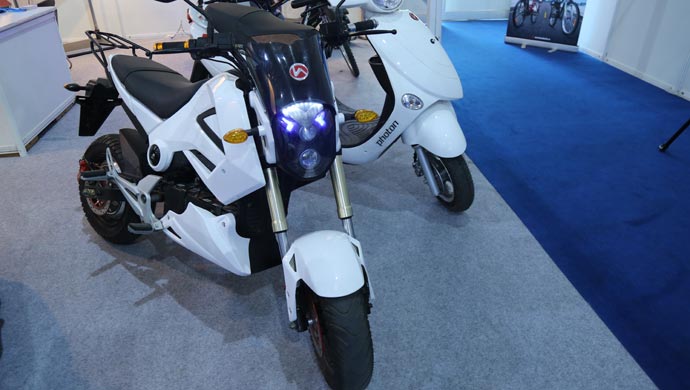 With so many high-end super looking petrol and diesel powered motor bikes available in the market, why would someone choose an electric scooter? It is not a hidden fact that air pollution is a global concern and that the harmful gases emitted by motor vehicles is one of the major contributors. The government has been making every effort in encouraging the use of electric vehicles and now it is time we explore our options too.
For a daily commuter, an electric bike has economic and ecological benefits. Not only can you save big bucks on fuel but you can also help save the environment.Let's check out some highly efficient and reliable bikes that give the best motor bikes on the market a tough run.
Hero electric
Headquartered in New Delhi and founded in 2007, Hero electric has been producing quality electric bikes ever since.One of the leading electric bikes company in India, Hero electric is a renowned and trusted brand.
Hero offers a variety of bikes such as Maxi, Zion, Optima Plus, Wave Dx, Cruz, E-Sprint and Photon.The Photon and E-Sprint are the high speed variants of Hero electric offering top speed of 45 km/h. All these eco friendly,cost effective electric bikesrequire no license or registration.
Yo Byke
When it comes to value for money clubbed with best technological configuration, Yo Byke is the way to go. It is the light-weight design and compact style of these E-bikes which set them apart from the rest of the electric vehicles in the industry.
The Yo Electron, Yo Speed, Style ER, Yo Xplor, Yo Spark, Yo Xplorer, Yo Style, Yo Exl are the some of the heart-winning electric scooters delivered by Yo byke.
BSA Motors
A yet another major player in the electric vehicle industry is BSA Motors. Their two-wheelers are popular in south India. BSA Motors have produced some really amazing E-bikes that are easy to use and require no registration or number plate.The BSA rider, BSA fusion, BSA Diva, BSA Smile and BSA roamer are some of the most popular models available in the market.
Apart from these leading brands in the electric vehicle segment, there are several other E-bike models to look out for:
Terra A4000i Electric Scooter
EKO EV60 and EKO Cosmic
Lectrix E1 Lectrix E Star
Indus Yo Spin, Indus Yo Smart and Indus Yo Speed
Opting for an electric vehicle is a step towards a healthier environment. Moreover, charging the batteries is a hassle-free process and would not impact your electricity bill, if that's what you're afraid of.
Although, you do not need a license or registration to ride an electric bike, you are required to obtain a motorcycle insurance to drive legally on Indian roads. After all, insurance is a shield for your own safety!