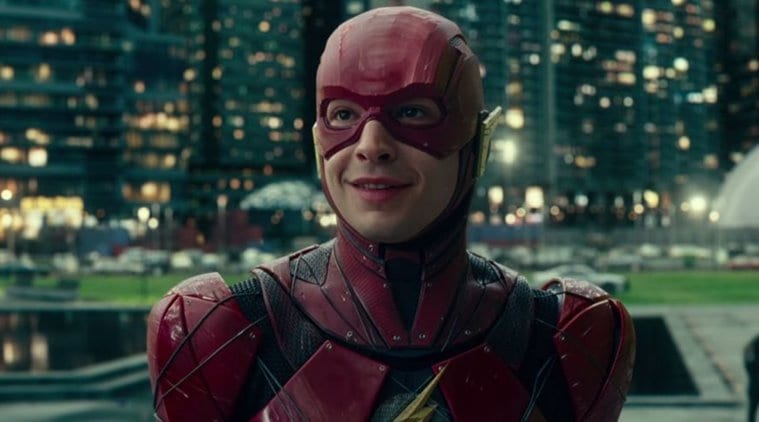 Actor Ezra Miller is excited about his solo yet untitled movie on his superhero avatar The Flash, but says he cant talk about the project as of now. Escaping a query on whether the film, slated for release in 2020, will be adapted from the comic books, Miller preferred to stay mum and said, "It probably won't be panel for panel. But (I would tell you to) remain excited." The film will be directed by Game Night directors John Francis Daley and Jonathan Goldstein.
The actor was at a press conference at the Dubai World Trade Centre for Middle East Film & Comic Con on Friday. Last seen on-screen as Barry Allen in Justice League, Miller said he loves to act.
"For me, acting is playing make believe in a literal way," he added. He was joined by actors like Karl Urban, Kristian Nairn and Lost in Space stars Molly Parker, Toby Stephens, Taylor Russell, Mina Sundwall and Max Jenkins at the event.
With a lot of high points about a project kept under wraps, the actors have to also keep the secret. Asked if they talk about their set secrets with anyone, Miller said, "Officially, we don't talk to anyone about anything." To this, Urban, who has featured in Star Trek and Thor: Ragnarok, said "I tell my dog everything."
"Yes, that's what I meant," Miller then said, later adding that he doesn't "have a dog".
Ezra Miller's performance as the speedster Flash was mostly appreciated. He was praised for bringing humour to DC's mega metahuman teamup film. DC's film universe is currently in a state of flux. But recent developments like Ava DuVernay coming on board to direct New Gods movie is giving fans hope.
This year, we will get to see only one DC film, Aquaman. It stars Jason Momoa and is directed by James Wan. After that will come Shazam. Currently, Wonder Woman 2, Suicide Squad, standalone Batman film and so on are in development.