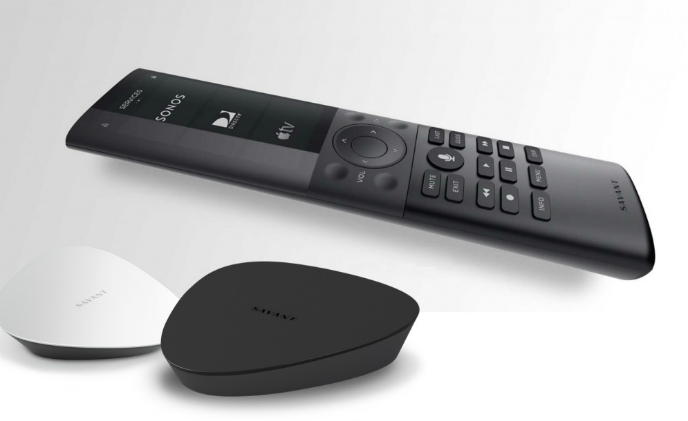 Last year, an important partnership was formed in the world of home automation and home control: Savant Systems integrated with Amazon Alexa. This integration allows homeowners with a Savant luxury smart home system to control it using their voice through any Alexa enabled device.
As Orange County home automation experts, we see this as a game changer! Not only does it take the "cool factor" of having a smart home system up a notch, it is also very convenient and cost-effective for busy homeowners looking to make their smart homes easier to control.
Previously, homeowners could exert voice control over the Savant systems in their homes only by using the Savant Pro Remote. However, this method had its limitations. The remote sometimes struggled to understand commands in noisy environments and scene control could cause confusion for some users. In addition, the price of the Savant Pro Remote was quite high, causing most users to only purchase one. This, then, required homeowners to carry the remote with them as they went from room to room in their home. However, the relatively low price of Alexa-enabled devices (most are under $100 dollars) means homeowners can purchase multiple devices and place them all over their house, so they can easily take advantage of voice control from anywhere in the home.
So, what can Alexa tell your Savant Home to do? Well, lots of things. Any system in your home controlled by Savant can now also be controlled by Alexa (provided your Savant Pro System is running da Vinci 8.4 or higher). This includes things like lighting, home entertainment systems, security systems, climate control systems, and more.
You can even control multiple systems using one command by setting up personalized "scenes." For example, your "Relax" scene could turn off the television, turn on relaxing music, and dim the lights in your living room. Your "Good Night" scene could turn off all lights and other devices and enable your security system. Your "Good Morning" scene could raise your shades, turn on the morning news, and turn off your home's security system. All you would have to do to activate these scenes would be to say something like, "Alexa, turn on Good Morning."
Once Savant is installed, you don't need a programmer to integrate it with Amazon Alexa devices. The process is very intuitive, and there are even helpful tutorials online that can walk you through the process of getting it set up.
For Orange County homeowners looking to get started with the process of turning their home into a luxury smart home using Savant, they should contact an experienced Orange County home automation company like Good Sounds. One of their Savant experts can explain what is possible using Savant System and provide homeowners with a quote to turn their Orange County home into an amazing smart home!