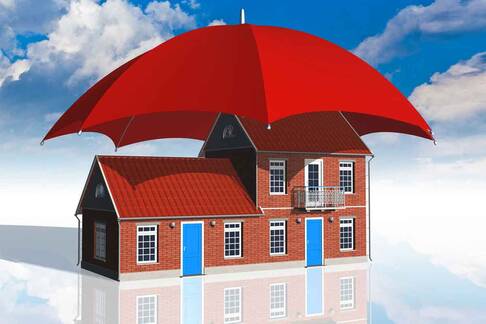 Monsoon comes with raindrops and lots of moisture. So, you have to take care of your skin & health, and carry an umbrella with you at all times you go outside. But, what about protecting your home? Here are some tips you can follow to keep your home safe and dry in monsoon.
Reduce Unwanted Dampness
Rains and high humidity cause dampness which affects home properties and health of family members. Hence, check out the humid areas in your home and provide the proper cross-ventilation by installing high-quality ventilators.
Don't Use Expensive Carpets
Using the Persian carpets is not good during monsoon as humidity damages its texture and make it look dull and unappealing. So, roll away these carpets and store them properly in the dry and dark place avoiding the sunlight exposure.
Pay Attention To Cooking Ingredients
Kitchen is known as the heart of a home. So, while taking care of other parts of your home don't forget useful cooking ingredients such as spices, salt, and sugar. Exposure to humidity in the monsoon increases the spoilage risk. So, keep them in air-tight containers.
Eliminate Unpleasant Smell  
It is obvious to experience the awful smell in the monsoon, but it can make your homestay difficult. Hence, go for regular cleaning and use pleasantly scented products such as room fresheners, candles set, oils, and air filters.
Prevent Leakage
The risk of leakage on the roofs and walls increases in the monsoon due to constant falling water drops and humidity. So, check and repair it before the starting of the monsoon by filling the gaps in the terrace, doors, windows, and balcony. Then, monitor the water pipes and all areas of a home to repair the blockage and leakage in monsoon without allowing it to affect your home belongings.
Wooden Furniture
Avoid water and moisture exposure to wooden furniture such as tables, chairs, cupboards, sofas, drawers, etc to prevent damage. Place neem leaves in the cupboard and naphthalene balls in the wardrobe to protect stored products.
Electrical Fixtures
Repair broken electrical cable or damaged fixtures and cover open electrical switches to prevent short circuits and electrical shocks. Hire a professional electrician for inspection of the electrical equipment and generator room for any leakage or other risks.
Plants
Keep your indoor plants in outer and open space outside the home to provide air and sunlight exposure. Putting plants inside the home in the monsoon leads to the formation of mosquitoes and insects.
Important Documents
It is mainly advised to keep all confidential and important documents digitally for their safety and security. If you have any vital papers then laminate them and keep them in a dry place to avoid contact to moisture.
Content Insurance
Protect your home and all valuable assets throughout the year by purchasing a home insurance plan. It will help you in safeguarding all your personal property such as electrical items, furniture, jewelry, fixed plate glass, and other content against various risks such as flood, personal accident, etc. A comprehensive home insurance offer coverage against unforeseen incidents.