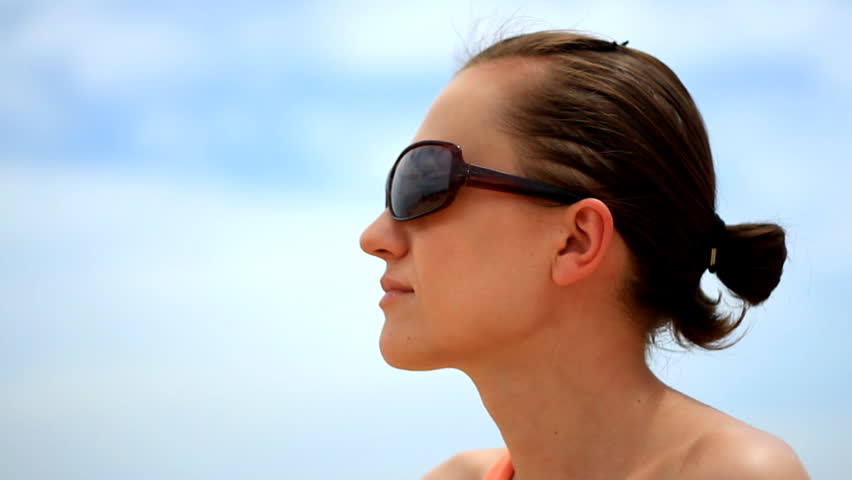 No two pairs of sunglasses are created equally, so if you thought if you could just walk into the store and grab the first pair you like without thinking twice about it, you're going to need to give this more thought.
Sunglasses are designed to shield and protect your eyes from the harmful rays of the sun, so this really is a decision that warrants some extra research.
Here are the top five features to look for in women's sunglasses:
Quality Materials
The vast majority of sunglasses on the market, including women's sunglasses, are constructed out of plastic (including the lenses). There's nothing wrong with going with plastic for your sunglasses, but you do need to make sure that they are still a quality material. Stronger plastics, for instance, stand far less of a chance of breaking or injuring you.
A Good Fit
You want a pair of sunglasses that fit you well not just because they'll look good on you, but because they will do a much better job at shielding your eyes from the harmful ultraviolet rays of the sun. Besides, sunglasses with a poor fit will be rather uncomfortable to wear as well.
A Good Shape
Go with a pair of sunglasses with a shape that matches well with your face. There are an extremely wide variety of different styles available, and you should have no problem finding one that is both comfortable and looks good on you.
The shape of the glasses you choose shouldn't just be determined by your personal preferences, but by your profession as well. Business sunglasses, for instance, should be more traditional rather than modern in terms of both shape and color.
Adequate UV Protection
The whole point to owning sunglasses is to shield your eyes from the brightness and UV rays of the sun, so the quality of your sunglasses here cannot be called into question. Don't go with any sunglasses that offer less than one hundred percent UV protection. Models that further come installed with anti-reflective and polarized lenses will be preferable as well.
Solid Lens Tints
While glasses with polarized lenses currently offer you the best protection against the glare of the sun, you could also go with tinted lenses instead. Tints are applied to the lenses of sunglasses in order to help absorb light.
Not all lens tints are created equally. Gray lenses do a good job at reducing the levels of brightness, but a poorer job of distorting color. Brown lenses also reduce brightness well, but they can also make your surrounding environment seem rather hazy. Yellow lenses cause more color distortion but also really sharpen the image before you, while green lenses offer the best contrast between different subjects and also do a good job at decreasing glare.
Buying Women's Sunglasses
Hopefully the pair of sunglasses you buy will work well for you, and you can ensure that they do by following the tips you have just learned.
…..