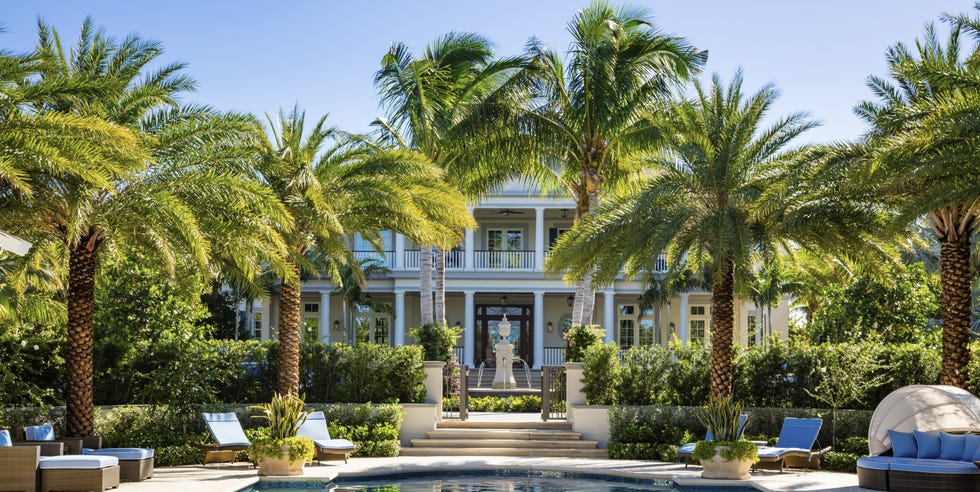 We all know that buying a house can be pretty expensive. Most people have to go through their whole lives living in rented out apartments because the real estate market is so brutal. However, some houses really take the cake when it comes to being extravagantly expensive.
In this list, we've listed out some of the most expensive homes in the world.
Antilla – $1 Billion
Antilla, at 1 billion dollars, is the most expensive home in the world. It's a stylish 27-storey contemporary house built in Mumbai and it spells out extravagance and opulence. There are 6 floors dedicated just for parking space. One of the floors features health and fitness rooms and equipment, including a jacuzzi, gym, spa, etc. Another floor is a ballroom, yet another floor has been turned into a garden, and then there are several floors of rooms and bathrooms. The architecture has been based on the principles of Vastu Shastra so as to allow the flow of positive energy through the house. Furthermore, every floor in the house has been designed in a unique style that's cohesive as a whole but still retains a sense of individuality.
Villa Leopolda — $750 Million
Villa Leopolda, located on the French Riviera, was built back in 1902 by King Leopold II. It's currently owned by Lily Safra, the widow of a Lebanese banker named Edmond Safra, who bought the estate back in 1988. However, he died in a fire a decade later and his widow was the sole heir to the property. Recently, a Russian billionaire by the name of Mikhail Prokhorov tried to buy the property and it was valued at a whopping $750 Million. The property spans across 50 acres of land and features 11 bedrooms and 14 bathrooms.
Penthouse at the Tour Odéon — $400 Million
In addition to being the third most expensive home in the world, it's also the most opulent and glimmering. It was opened back in the spring of 2015, and the penthouse spans across 35,500-square-feet of space. The penthouse is located on a 560-foot tall building and it comes with an infinity pool with a view and a water slide.
Fairfield Pond — $198 Million
Fairfield Pond is currently the most valuable property in the US, and it's the fourth most expensive home in the world, even if it's a fraction of the cost of the previous homes in this list. It spans across 66,000 square-feet of land and features a basketball court and a luxurious hot tub that costs $150,000.
The Hearst Mansion — $165 Million
The Hearst Mansion has been quite mythologized as it was featured in The Godfather movie, and it was the honeymoon destination for JFK. This home features 29 bedrooms, a disco, a movie theatre, and several swimming pools.
Well, these are some of the most expensive homes in the world. Whether you can ever afford a home like this or not, it's likely that your home is your most expensive and valuable asset. As such, you should be very careful with it and get yourself home insurance so that you can be financially safeguarded.